Stroke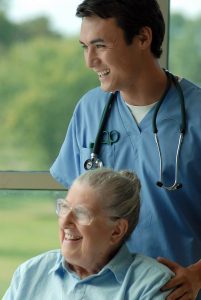 A New Breakthrough for the treatment of chronic neurological dysfunction following stroke

The INR has made a stunning discovery: that the neurological status of patients following stroke, even years after the acute event, may rapidly improve following the use of the INR's patented* TransBarrier™ drug delivery methodology (see CNS Drugs. 2011 Feb;25(2):145-155). These published results, and the subsequent clinical experience of INR physicians, suggest that excess TNF plays an important role in post-stroke chronic disability and establish the promise that the INR's patented off-label treatment presents for stroke recovery and stroke rehabilitation. Results can vary, and more than one dose may be necessary for optimal benefit, but these results represent a new breakthrough in the understanding of the neurological basis of chronic brain dysfunction following stroke.
*including, but not limited to U.S. patents 7214658, 7629311, 8119127, 8236306 and 8349323, all assigned to TACT IP LLC.
Consultation for Stroke at the INR
Patients who have experienced stroke often have weakness or decreased sensation in one half of the body, cognitive or speech difficulties, or other neurological problems that can last for years. Consultation with an INR physician following hospital discharge is encouraged, even if the stroke has occurred years before. Please call the INR ((310) 824-6199(California) or, in Florida (561) 353-9707) for further information.
What is Stroke?
A stroke occurs when the blood supply to part of the brain is suddenly interrupted or when a blood vessel in the brain bursts, spilling blood into the spaces surrounding brain cells. Brain cells die when they no longer receive oxygen and nutrients from the blood or there is sudden bleeding into or around the brain. The symptoms of a stroke include sudden numbness or weakness, especially on one side of the body; sudden confusion or trouble speaking or understanding speech; sudden trouble seeing in one or both eyes; sudden trouble with walking, dizziness, or loss of balance or coordination; or sudden severe headache with no known cause. There are two forms of stroke: ischemic – blockage of a blood vessel supplying the brain, and hemorrhagic – bleeding into or around the brain, including ICH (intra-cerebral hemorrhage and SAH (subarachnoid hemorrhage).
Chronic neurological consequences of stroke
Although stroke is a disease of the brain, it can affect the entire body. A common disability that results from stroke is complete paralysis on one side of the body, called hemiplegia. A related disability that is not as debilitating as paralysis is one-sided weakness or hemiparesis. Stroke may cause problems with thinking, awareness, attention, learning, judgment, and memory. Stroke survivors often have problems understanding or forming speech. A stroke can lead to emotional problems. Stroke patients may have difficulty controlling their emotions or may express inappropriate emotions. Many stroke patients experience depression. Stroke survivors may also have numbness or strange sensations. The pain is often worse in the hands and feet and is made worse by movement and temperature changes, especially cold temperatures.
Recurrent stroke is frequent; about 25 percent of people who recover from their first stroke will have another stroke within 5 years.
We encourage stroke patients to visit the INR following their hospital discharge to consult with an INR physician.
1. Martin-Villalba A, Hahne M, Kleber S et al. Therapeutic neutralization of CD95-ligand and TNF attenuates brain damage in stroke. Cell Death Differ, 8(7), 679-686 (2001).
2. Zaremba J, Losy J. Early TNF-alpha levels correlate with ischaemic stroke severity. Acta Neurol Scand, 104(5), 288-295 (2001).
3. Alexandrova ML, Bochev PG. Oxidative stress during the chronic phase after stroke. Free Radic Biol Med, 39(3), 297-316 (2005).
4. Tobinick E. Perispinal etanercept: a new therapeutic paradigm in neurology. Expert Rev Neurother, 10(6), 985-1002 (2010).
5. Zaremba J, Skrobanski P, Losy J. Tumour necrosis factor-alpha is increased in the cerebrospinal fluid and serum of ischaemic stroke patients and correlates with the volume of evolving brain infarct. Biomed Pharmacother, 55(5), 258-263 (2001).
6. Marousi S, Ellul J, Karakantza M. Genetic polymorphisms of type-1 and type-2 inflammatory cytokines in ischaemic stroke. Vascular Disease Prevention, 5(2), 89-103 (2008).