TBI
A new breakthrough in the understanding of traumatic brain injury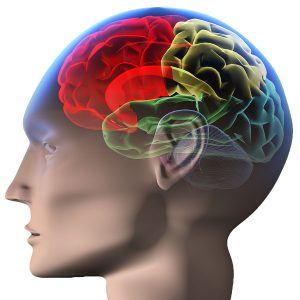 In 2010 the INR® made a stunning discovery: that chronic brain dysfunction following stroke or trauma may respond to therapeutic intervention, even years after the initial injury. Please see: Selective TNF Inhibition for Chronic Stroke and Traumatic Brain Injury – An Observational Study Involving 629 Consecutive Patients.... CNS Drugs. 2012 26(12): pp.1051-70, and the Springer press release. Treatment is off-label, results can vary, and more than one dose may be necessary for optimal benefit, please see the Terms of Use. Patients treated from every continent of the world (save Antarctica). In 2016, INR's remarkable results continue. INR's unique medical innovation addresses a world-wide medical need.
---
To gain a fuller understanding of the promise of this new therapeutic approach, please see the following:
INR VIDEOS: Please click here and click here.
NEWS AND MEDIA REPORTS: Please click here.
SCIENTIFIC PUBLICATIONS: Please click here for a more complete list, including freely downloadable published, peer-reviewed scientific articles.
---
New INR scientific publications in 2016 include:
The scientific literature, including publications in 2016 and specific basic science studies dating to 2010 and earlier, provides support for the scientific rationale. See:
Consultation for TBI at the INR
Patients who have experienced TBI often have weakness or decreased sensation in one or more extremities, cognitive or speech difficulties, or other neurological problems that can last for years. Treatment at the INR is not for patients with acute brain injury.  Consultation with an INR medical provider after hospital discharge is encouraged, even if the brain injury has occurred years before. To schedule a consultation, please call the INR in Florida at (561) 353-9707 or click here for further information.
Inflammation mediated by the inflammatory cytokine TNF contributes to neurological dysfunction following TBI [1-4]. Basic science studies suggest that TBI may result in progressive neurologic injury during the first year [5-8]. Etanercept has demonstrated favorable results in published scientific studies of TBI in animal models [4,9]. Etanercept has also demonstrated favorable effects for other types of neurologic injury in both human studies and basic science models [9-21]. Prolonged neuroinflammation, including chronic microglial activation, has been demonstrated by brain imaging following traumatic brain injury [22-25]. Etanercept has been demonstrated to reduce microglial activation in multiple experimental models [4, 26, 27]. The peer-reviewed, published, scientific studies detailed on this webpage support the scientific rationale for the therapeutic potential of etanercept for traumatic brain injury [1-30].
What is Traumatic Brain Injury?
Traumatic brain injury (TBI), a form of acquired brain injury, occurs when a sudden trauma causes damage to the brain. TBI can result when the head suddenly and violently hits an object, or when an object pierces the skull and enters brain tissue.  Symptoms of a TBI can be mild, moderate, or severe, depending on the extent of the damage to the brain.   A person with a mild TBI may remain conscious or may experience a loss of consciousness for a few seconds or minutes. Other symptoms of mild TBI include headache, confusion, lightheadedness, dizziness, blurred vision or tired eyes, ringing in the ears, bad taste in the mouth, fatigue or lethargy, a change in sleep patterns, behavioral or mood changes, and trouble with memory, concentration, attention, or thinking.  A person with a moderate or severe TBI may show these same symptoms, but may also have a headache that gets worse or does not go away, repeated vomiting or nausea, convulsions or seizures, an inability to awaken from sleep, dilation of one or both pupils of the eyes, slurred speech, weakness or numbness in the extremities, loss of coordination, and increased confusion, restlessness, or agitation.
Chronic TBI should be distinguished from acute TBI. Adverse residual neurological and brain effects from TBI occurring years before can continue. These chronic adverse effects can include difficulties with attention, concentration, planning, calculation, reading, vision, hearing, balance and motor activities such as walking or use of hands or limbs.
References
  Knoblach SM, Fan L, Faden AI. Early neuronal expression of tumor necrosis factor-alpha after experimental brain injury contributes to neurological impairment. J Neuroimmunol

, 95(1-2), 115-125 (1999).

 Goodman JC, Robertson CS, Grossman RG, Narayan RK. Elevation of tumor necrosis factor in head injury. J Neuroimmunol

, 30(2-3), 213-217 (1990).

Shohami E, Bass R, Wallach D, Yamin A, Gallily R. Inhibition of tumor necrosis factor alpha (TNFalpha) activity in rat brain is associated with cerebroprotection after closed head injury. J Cereb Blood Flow Metab

, 16(3), 378-384 (1996).

 Chio CC, Lin JW, Chang MW, Wang CC, Yang CZ, Chang CP. 

Therapeutic evaluation of etanercept in a model of traumatic brain injury

. 

J Neurochem,  

2010 Nov;115(4):921-9. doi: 10.1111/j.1471-4159.2010.06969.x. Epub 2010 Sep 28.

Bouilleret V, Cardamone L, Liu YR, Fang K, Myers DE, O'Brien TJ. Progressive brain changes on serial manganese-enhanced MRI following traumatic brain injury in the rat. 

J Neurotrauma

, 26(11), 1999-2013 (2009).

Bramlett HM, Dietrich WD. Quantitative structural changes in white and gray matter 1 year following traumatic brain injury in rats. 

Acta Neuropathol

, 103(6), 607-614 (2002).

 Liu YR, Cardamone L, Hogan RE

 et al.

 Progressive metabolic and structural cerebral perturbations after traumatic brain injury: an in vivo imaging study in the rat. 

J Nucl Med

, 51(11), 1788-1795 (2010).

Rodriguez-Paez AC, Brunschwig JP, Bramlett HM. Light and electron microscopic assessment of progressive atrophy following moderate traumatic brain injury in the rat. 

Acta Neuropathol

, 109(6), 603-616 (2005).

Cheong, C.U., C.P. Chang, C.M. Chao, B.C. Cheng, C.Z. Yang, and C.C. Chio, Etanercept attenuates traumatic brain injury in rats by reducing brain TNF- alpha contents and by stimulating newly formed neurogenesis. Mediators Inflamm, 2013. 2013: p. 620837.
Cohen SP, Bogduk N, Dragovich A et al. Randomized, double-blind, placebo-controlled, dose-response, and preclinical safety study of transforaminal epidural etanercept for the treatment of sciatica. Anesthesiology

, 110(5), 1116-1126 (2009).

 Dinomais M, Stana L, Egon G, Richard I, Menei P. Significant recovery of motor function in a patient with complete T7 paraplegia receiving etanercept. J Rehabil Med

, 41(4), 286-288 (2009).

 Kato K, Liu H, Kikuchi SI, Myers RR, Shubayev VI. Immediate anti-tumor necrosis factor-alpha (etanercept) therapy enhances axonal regeneration after sciatic nerve crush. J Neurosci Res

,  (2009).

Freeman, B.J., G.L. Ludbrook, S. Hall, M. Cousins, B. Mitchell, M. Jaros, M. Wyand, and J.R. Gorman, Randomized, Double-blind, Placebo-Controlled, Trial of Transforaminal Epidural Etanercept for the Treatment of Symptomatic Lumbar Disc Herniation. Spine (Phila Pa 1976), 2013. 38(23): p. 1986-94.
Ohtori, S., M. Miyagi, Y. Eguchi, G. Inoue, S. Orita, N. Ochiai, S. Kishida, K. Kuniyoshi, J. Nakamura, Y. Aoki, T. Ishikawa, G. Arai, H. Kamoda, M. Suzuki, M. Takaso, T. Furuya, T. Toyone, and K. Takahashi, Epidural administration of spinal nerves with the tumor necrosis factor-alpha inhibitor, etanercept, compared with dexamethasone for treatment of sciatica in patients with lumbar spinal stenosis: a prospective randomized study. Spine (Phila Pa 1976), 2012. 37(6): p. 439-44.
Sainoh, T., S. Orita, K. Yamauchi, M. Suzuki, Y. Sakuma, G. Kubota, Y. Oikawa, K. Inage, J. Sato, K. Takahashi, and S. Ohtori, Intradiscal Administration of Tumor Necrosis Factor-Alpha Inhibitor, Etanercept, Clinically Improves Intractable Discogenic Low Back Pain: A Prospective Randomized Study, in International Society for the Study of the Lumbar Spine 40th Annual Meeting. 2013: Scottsdale, Arizona.
Kaufman, E.L. and A. Carl, Biochemistry of Back Pain. The Open Spine Journal, 2013. 5: p. 12-18. (Free Full-Text PDF).
Detrait, E.R., B. Danis, Y. Lamberty, and P. Foerch, Peripheral administration of an anti-TNF-alpha receptor fusion protein counteracts the amyloid induced elevation of hippocampal TNF-alpha levels and memory deficits in mice. Neurochem Int, 2014.
Tobinick, E., H. Rodriguez-Romanacce, A. Levine, T.A. Ignatowski, and R.N. Spengler, Immediate neurological recovery following perispinal etanercept years after brain injury. Clin Drug Investig, 2014. 34(5): p. 361-6.
Tobinick, E., Rapid improvement of chronic stroke deficits after perispinal etanercept: three consecutive cases. CNS Drugs, 2011. 25(2): p. 145-55.
Tobinick, E., N.M. Kim, G. Reyzin, H. Rodriguez-Romanacce, and V. Depuy, Selective TNF Inhibition for Chronic Stroke and Traumatic Brain Injury : An Observational Study Involving 629 Consecutive Patients Treated with Perispinal Etanercept. CNS Drugs, 2012. 26(12): p. 1051-70.
Ye, J., R. Jiang, M. Cui, B. Zhu, L. Sun, Y. Wang, A. Zohaib, Q. Dong, X. Ruan, Y. Song, W. He, H. Chen, and S. Cao, Etanercept reduces neuroinflammation and lethality in mouse model of Japanese encephalitis. J Infect Dis, 2014.
Gentleman, S.M., P.D. Leclercq, L. Moyes, D.I. Graham, C. Smith, W.S. Griffin, and J.A. Nicoll, Long-term intracerebral inflammatory response after traumatic brain injury. Forensic Sci Int, 2004. 146(2-3): p. 97-104.
Folkersma, H., R. Boellaard, M. Yaqub, R.W. Kloet, A.D. Windhorst, A.A. Lammertsma, W.P. Vandertop, and B.N. van Berckel, Widespread and prolonged increase in (R)-(11)C-PK11195 binding after traumatic brain injury. J Nucl Med, 2011. 52(8): p. 1235-9.
Ramlackhansingh, A.F., D.J. Brooks, R.J. Greenwood, S.K. Bose, F.E. Turkheimer, K.M. Kinnunen, S. Gentleman, R.A. Heckemann, K. Gunanayagam, G. Gelosa, and D.J. Sharp, Inflammation after trauma: microglial activation and traumatic brain injury. Ann Neurol, 2011. 70(3): p. 374-83.
Johnson, V.E., J.E. Stewart, F.D. Begbie, J.Q. Trojanowski, D.H. Smith, and W. Stewart, Inflammation and white matter degeneration persist for years after a single traumatic brain injury. Brain, 2013. 136(Pt 1): p. 28-42. (Free Full-text PDF).
Shen, C.H., R.Y. Tsai, M.S. Shih, S.L. Lin, Y.H. Tai, C.C. Chien, and C.S. Wong, Etanercept restores the antinociceptive effect of morphine and suppresses spinal neuroinflammation in morphine-tolerant rats. Anesth Analg, 2011. 112(2): p. 454-9.
Marchand, F., C. Tsantoulas, D. Singh, J. Grist, A.K. Clark, E.J. Bradbury, and S.B. McMahon, Effects of Etanercept and Minocycline in a rat model of spinal cord injury. Eur J Pain, 2009. 13(7): p. 673-81.
Esposito, E. and S. Cuzzocrea, Anti-TNF therapy in the injured spinal cord. Trends Pharmacol Sci, 2011. 32(2): p. 107-15.
Nathoo, N., E.C. Caris, J.A. Wiener, and E. Mendel, History of the vertebral venous plexus and the significant contributions of Breschet and Batson. Neurosurgery, 2011. 69(5): p. 1007-14; discussion 1014.
Waters, R.J., G.D. Murray, G.M. Teasdale, J. Stewart, I. Day, R.J. Lee, and J.A. Nicoll, Cytokine gene polymorphisms and outcome after traumatic brain injury. J Neurotrauma, 2013. 30(20): p. 1710-6.
Additional information: