Institute of Neurological Recovery Blog
"Perispinal etanercept advances as a neurotherapeutic" published in Expert Review of Neurotherapeutics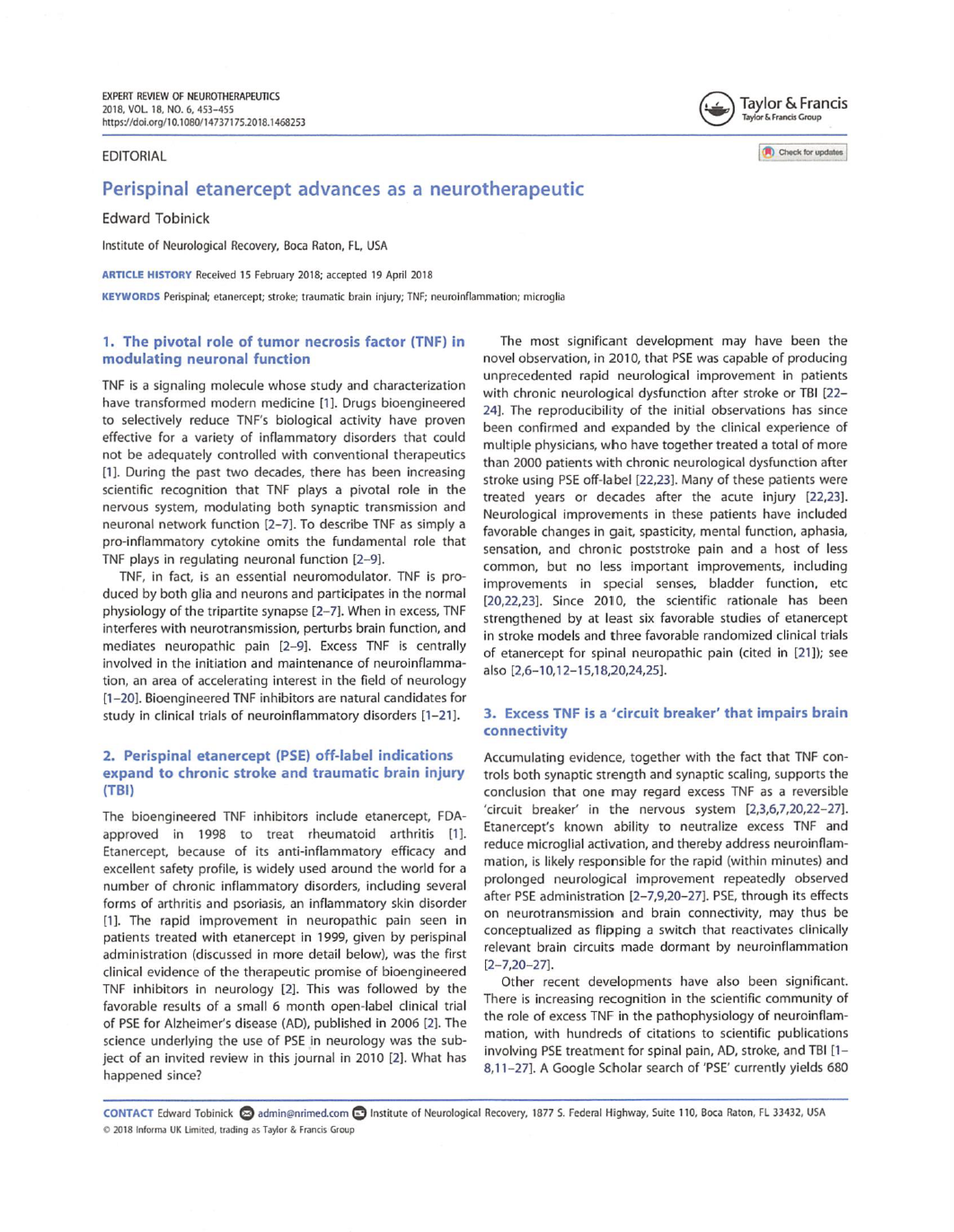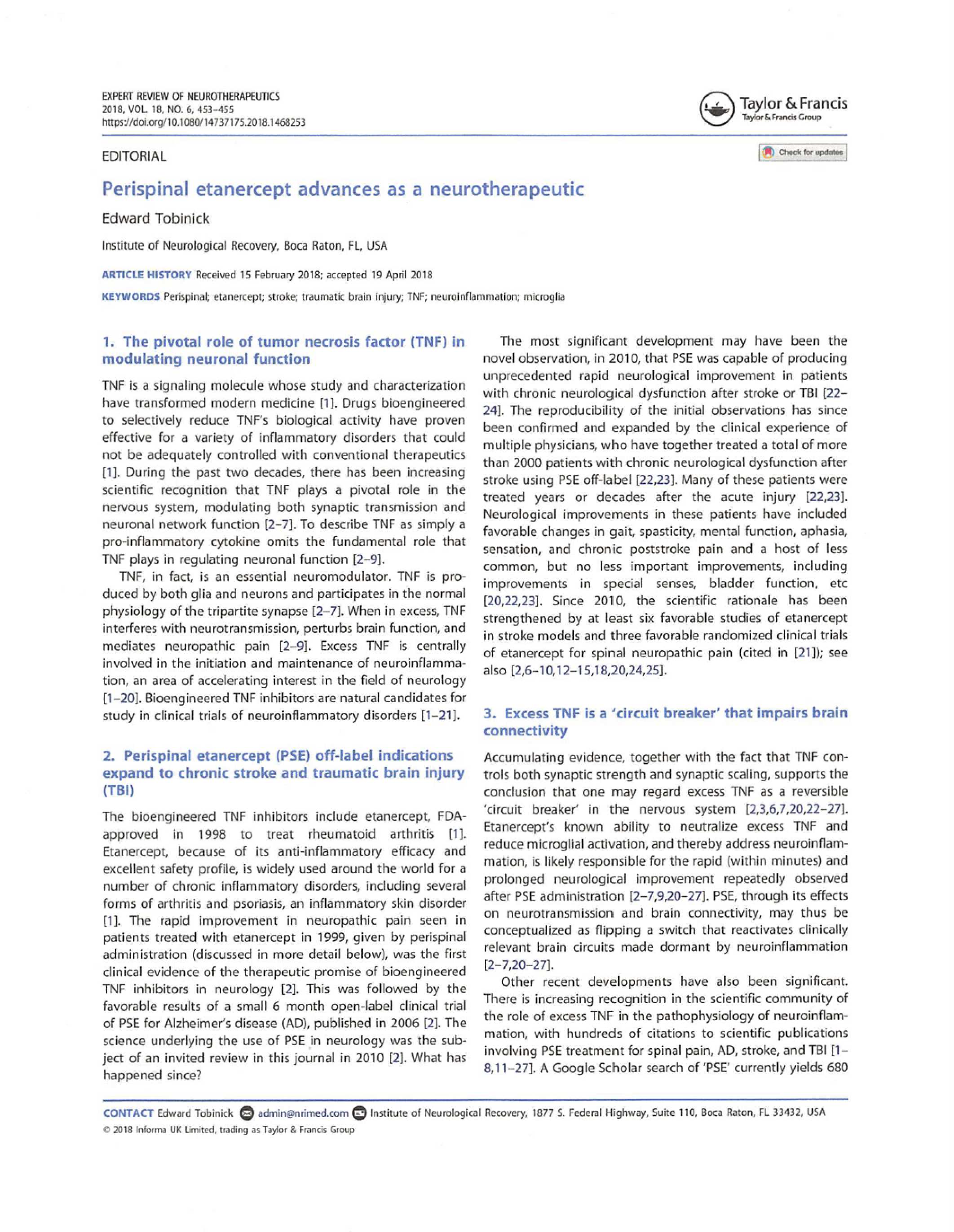 Invited editorial by Edward Tobinick, MD, entitled, "Perispinal etanercept advances as a neurotherapeutic" published in Expert Review of Neurotherapeutics, on April 25, 2018.
Walking without cane after treatment from Scotland to the INR Boca Raton, April 2018
Walking without a stick (cane) after treatment at the INR! Eddie and his family from Scotland, visiting the INR Boca Raton, on April 23, 2018.
Request a consultation today
Disclaimer: Individual results vary, not all patients respond. Additional doses may be necessary to maintain the clinical response. Treatment is innovative ("off-label"). Terms of Use
From Denmark to the INR in Boca Raton, Florida, March 2018. Immediate and sustained improvement, two years after traumatic brain injury from a skiing accident.
She has written an update on her progress! See it here!
Request a consultation today
Disclaimer: Individual results vary, not all patients respond. Additional doses may be necessary to maintain the clinical response. Treatment is innovative ("off-label"). Terms of Use
Immediate Improvement in Vision after Treatment at the INR Boca Raton, April 10, 2018
Request a consultation today
Disclaimer: Individual results vary, not all patients respond. Additional doses may be necessary to maintain the clinical response. Treatment is innovative ("off-label"). Terms of Use
Many Rapid Improvements 2 years after Stroke, from Iceland to the INR, March 9, 2018
Patient and father, from Iceland, discusses improvements 2 years after stroke. The stroke happened at age 17. Improvements discussed include: spasticity, left neglect, walking, speech, fatigue, and improved ability to swallow.
Request a consultation today
Disclaimer: Individual results vary, not all patients respond. Additional doses may be necessary to maintain the clinical response. Treatment is innovative ("off-label"). Terms of Use